The Golden Hour is a photographer's favorite time of day. The light is beyond dreamy and oh-so-romantic! Luckily for Julia and Matt, the lighting was particularly beautiful the evening of their engagement session! Arturo and I loved walking the beautiful grounds of Waveny Park in New Canaan with them, taking photos of these two lovebirds during the last hour of sunlight. Waveny House is one of my favorite backdrops in the park to use in my photos each time I'm there!
I met Julia and Matt early this year, and absolutely adored how in love they are! They both have these wonderfully radiant smiles which only get bigger when they look at each other. They're a beautifully affectionate couple, always holding hands or cuddled up together. You can feel their love when you're with them, which made their engagement session that much more fun to shoot! They're naturals in front of the camera and had no hesitations with showing their love and affection towards each other while being photographed. What makes this duo even sweeter is that their wedding day is just under two weeks away! They're going to be total pros during their romantic sunset photos at The Guilford Yacht Club in front of the marina!
Both Julia and Matt work for NBC Sports, and met in 2013 while working on the 2014 Sochi Olympics! Last year, after once again working long hours for the Rio Olympics, the two took a much needed vacation to Curacao. About halfway through their trip, Matt told Julia he had planned a romantic surprise for her, a private sunset cruise for just the two of them on a sailboat! During their cruise, the captain dropped anchor at a beautiful spot and went downstairs to get Julia and Matt some wine and snacks. Julia had an idea of what might be coming and continued to talk with Matt like normal. Their captain came back up and said it was time to return to port. "I guess I was wrong," she thought to herself. As they got back to the bay where they started their trip, Matt handed the captain his phone and asked him to take a few photos of the two of them on the sailboat. As they started to pose for the pictures, Matt turned to Julia, to which her immediate reaction was, "Look at Captain Mateo! He's taking pictures!" Matt proceeded to tell Julia how proud he is to be with her, and how much their relationship has grown and gotten stronger over the past few years. At that point, Julia realized this was the moment she was waiting for! Matt got down on one knee and opened a box with the most beautiful ring Julia had ever laid eyes on. He asked her to marry him, to which she replied "YES!" through many happy tears!
Congratulations Julia and Matt! We loved documenting your love during your engagement session, and cannot wait to do so again on your wedding day!
Isn't this one of the most beautifully unique engagement rings you've ever seen?! I love the rose gold!
Those smiles are contagious!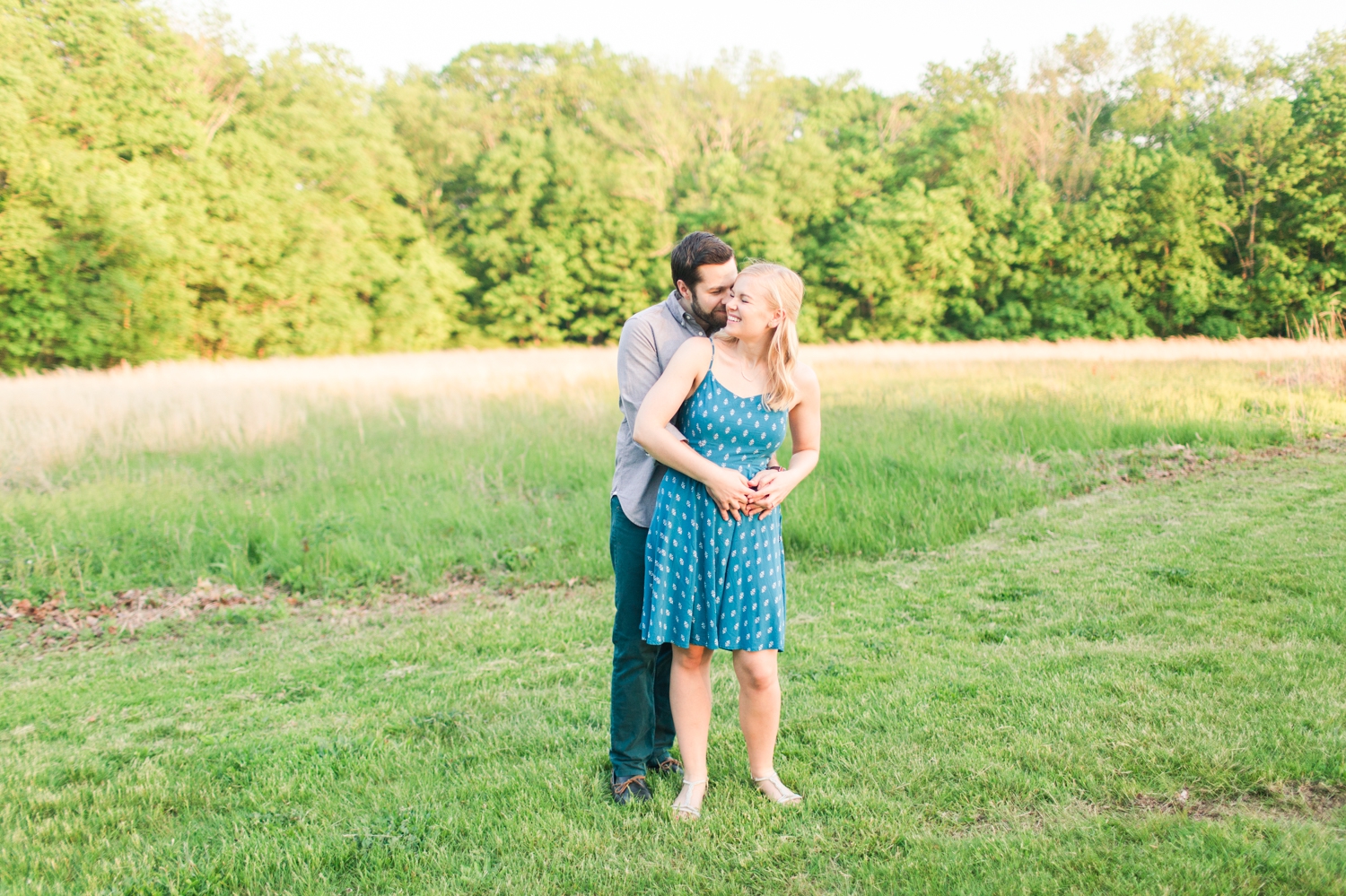 Look at the beautiful detail of this ring!
This secret garden at Waveny is one of my favorite areas of the park. It makes you feel like you're in a little English garden!
I hope you enjoyed this Waveny Park engagement session! Do you know Julia and Matt? Show them some love by commenting below!